CLOTHES JUST WANT TO HAVE FUN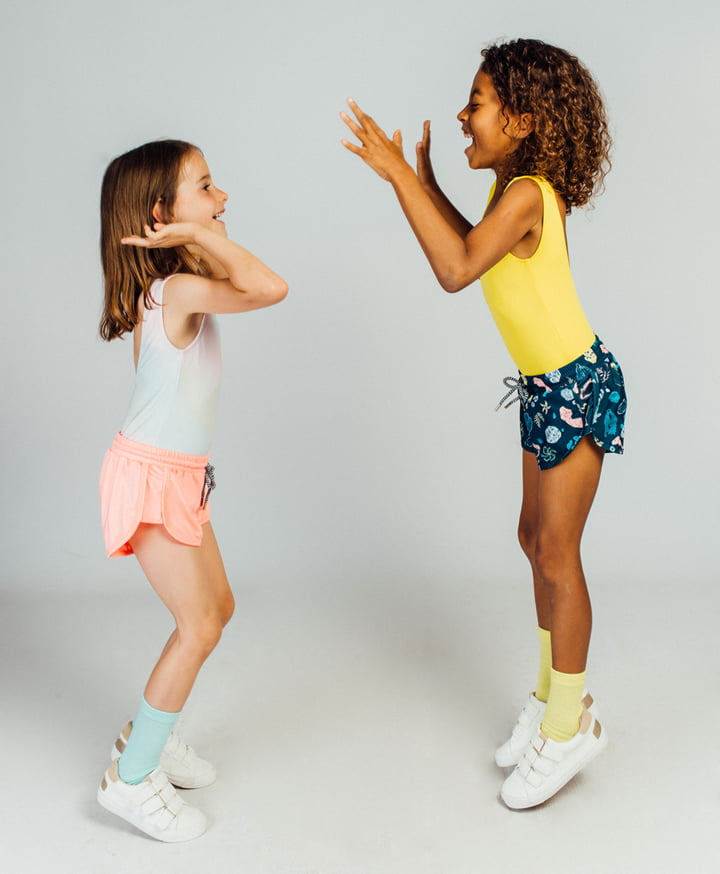 The Yellow Jungle adventure began in 2018 with a collection of kids' swimwear and is now a full childrenswear line defined by modern cuts, audacious colours and playful original prints. Based in Sydney, the label is beloved by cool kids and parents worldwide for its high quality and adorable sense of mischief.
French-born creator Sophie Martzloff designed for childrenswear brands in Paris for a decade before moving to Australia, where she was inspired to launch Yellow Jungle in celebration of nature and sunny times. A mum herself, she understands that the best children's clothes are those children choose to wear themselves. Kids don't do ordinary. They want spectacular!
Why Yellow Jungle? Yellow evokes positivity, flowers, sand and sunshine, while a jungle is a wild place where young imaginations roam free. Yellow Jungle wearers take our whimsical prints and weave them into their own stories and games.
We believe kids deserve the best, so we favour natural fibres for maximum comfort and SPF 50+ swimwear fabrics for UV protection. Our clothes are built for play, meaning we design with special attention to durability. Each garment is created to outlast whatever children throw at them.
We are passionate about giving back and recently partnered with Thread Together, which provides new clothes to those in the community who need them most. We donate 1% of every online sale to this worthy cause.